It seems like when it comes to finding walk-in deals, I'm king. That's what happened when I bought my new laptop. I got an
Acer Aspire 5742-6638 - 15.6" - Core i5 480M - 4 GB RAM - 640 GB HDD for around $350. It's a pretty sweet machine and to get something with an i5 processor at that price is enough to make most techies cream their jeans (yeah, let that imagery sink in for a sec). The thing is, I got the last one: the display model.
Some friends were talking about the Roku 2 earlier this week. It's a streaming player that connects to your TV and gives you access to things like NetFlix and Hulu without a computer. I thought it would be handy to have one and after much thought I wandered into RadioShack to see if I could find it. The bad news is I didn't find it. But I did wander across this: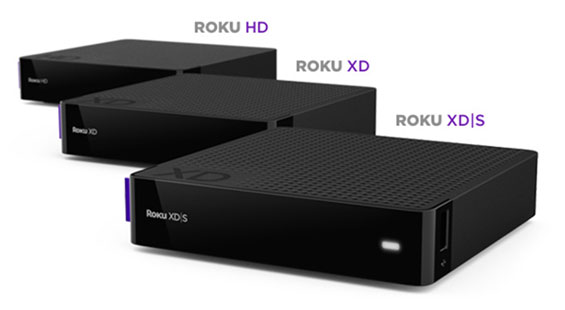 I got the one in the middle. I know it's the first generation of Roku products but the pot got much sweeter when I peeped the price: $29.97. That's cheaper than even the low end Roku 2. Granted I wasn't really THAT committed to plunking down $120 for the Roku 2, I snatched up the box and asked at the counter if they still had any in stock. Turns out they only had one and that was the one that came in the floor display box. So if you were thinking of heading to RadioShack in Havensight to look for one, forget it. I got the only one they had (try Nisky, you might get lucky).
Can't wait to start playing with it!